Stats: 6'1"
Degree: BA in Broadcasting / Communications
Location: Tulsa, OK (willing to travel)
As a writer and producer, Ed has worked in media and production for 35 years. In 2003 Ed completed his Master's degree in counseling at ORU.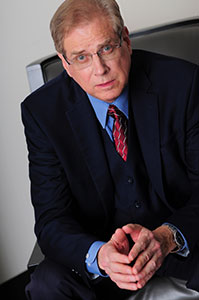 Addy Award Campaign for "Ride Finders" 5 State Region-Wyoming, Utah, Colorado, Arizona, New Mexico
2nd Place Pikes Peak Ad Federation-Radio Campaign "Rocky Mountain Greyhound Park"
Finalist at the Oklahoma International Film Festival-Santa's Workshop I and II
"I've been working with Ed for over a year now and I find him to be a tenacious ally in the movie business. He's been a great help to me all around--be it in representing a project, seeking financing, Or chasing contacts as a producer--Ed is always advancing the ball, and doing so with a smile." Mark Cramer writer-producer
Ed Ladner worked full time for Animart Fx. Productions. He proved himself to be a highly creative imaginative, and talented individual who was also adaptable, coachable, directable and flexible and fun to work with as a creative colleague.
As a copywriter Ed proved himself to be a worthy protégé of both my husband Bob and I. We had a combined experience of 55 years of work as animators with Filmation, Hannah Barbera, and Walt Disney Studios before we established Animart Fx. Productions.
During this time Ed developed and co-wrote award-winning commercials which included two spots for "Santa's Workshop" recognized as a "Finalist" during the Tulsa International Film Festival. He coordinated animation for an industry film used internationally for Chevron Chemical Division of Chevron Oil Company. He conceived the concept for "Ride Finders," a commercial for the Transportation Center, which won First Place in the American Advertising Federations' 5-state competition. Ed also co-wrote a radio campaign for "Rocky Mountain Greyhound Park," which received Second Place from the Pikes Peak Ad Federation.
Along with Bob and I, Ed was also one of the founding members of the Colorado Springs Media Producers' Guild. Ed has a great attitude and I strongly recommend him to any creative company.
– Linn Trochim, Animart Fx. Productions/Animart Galleries
Ed graduated from the University of Tulsa with a B.A. in broadcasting and communications. Ed later moved to Colorado where he first worked for a small market radio station KGUC-AM as a reporter/newscaster and D.J. After moving to Colorado Springs where he worked as a copywriter/production assistant, script consultant, story editor, and executive script consultant for Filmworks Productions, a film/video house; and Mediaworks Ltd., an advertising agency, working with both commercial film and video production.  He collaborated in the development of three screenplays.
Ed also worked as a copywriter for Animart Fx Productions, an animation production company established and run by a couple – Bob Trochim and his wife Linn Winsted who have a combined total of over 55 years experience as animators with the Walt Disney, Filmation and Hanna-Barbera studios.
Ed then moved back to Oklahoma where he first worked at KRMG-AM, K-95 FM radio, and then worked at KTUL-TV Channel 8. Ed completed a masters degree in counseling from Oral Roberts University.
As a producer and writer, Ed has worked in media and production for 30+ years. He has garnered as a co-winner of an Addy Award from the American Ad Federation district 12, and was the co-winner of the second place award from the PIkes Peak Ad Federation, and was a Finalist at the Tulsa International Film Festival.
| Project | Character | Production Company |
| --- | --- | --- |
| STSG Inc Project | Lead Writer | STSG Inc. |
| Constellation FM | Lead Writer | E. F. Productions |
| Friends of Sudan | Lead Writer | E. F. Productions |
| A-1 Office Products | Writer | Filmworks Productions, Colo. Sprgs., CO |